1) Pete M.
2)
Hook
3)
www.hooksutplace.freeforums.org
3)
www.forumdirectory.freeforums.org
3)
www.reelweather.freeforums.org
4)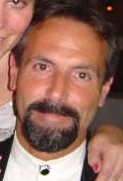 5) I had started a forum for the first time at another host.
I thought that was really great.
Then the ADs just innundated my forums - they even put in some offensive adult ads!!!
I didn't know any better! LOL I wanted to start another forum for my developement I live in but instead of using the same host I looked around a bit and found this ad-free forum host &quotFreeForums.org"!
I set up the new forum and was very Pleasantly Surprised!
NO ADs! - GREAT Mods! - GREAT Styles! - GREAT Service & Support!!! - FAR EASIER to Use!!!
I then proceeded to MOVE my original forum &quotHooksUTPlace" to Free Forums!
Quite a bit of work but WELL WORTH the EFFORT!
I love it here!!!
- Thank You FreeForums.org!!!